We recognize that all of our patients are unique and deserve to receive orthodontic care that reflects their individual needs. Our experienced and talented team is committed to working with you and your family to create a comfortable, stress-free, and rewarding orthodontic experience every time you visit our practice.
We are pleased to welcome you and your family, and we look forward to working with you.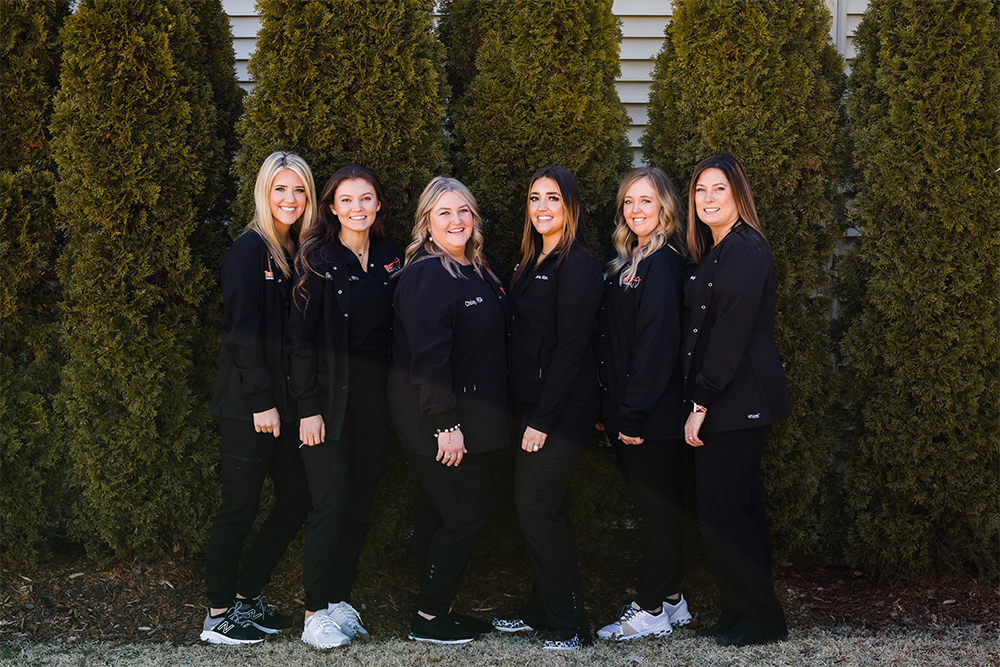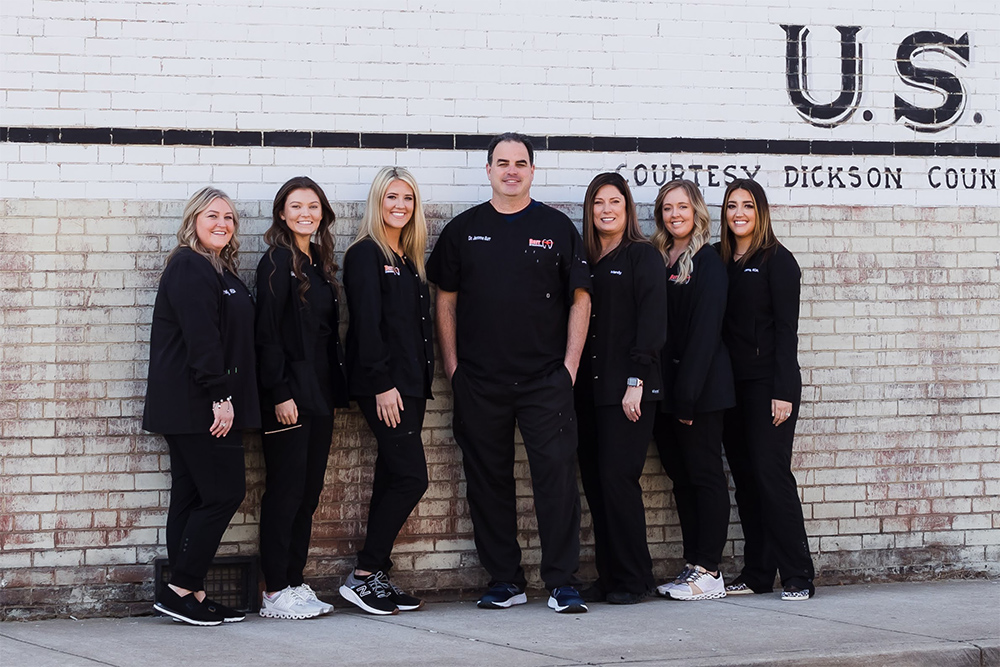 ---
Chelsey
Receptionist / Orthodontic Assistant
Chelsey studied dental assisting at the Dental Staff School of Tennessee. She uses her skills to schedule appointments, answer patients questions, consult with new patients, and work as a chairside assistant when needed. She enjoys working with Dr. Burr because he creates an atmosphere in the office which is both informative and calm. She's formed great relationships with the rest of the team and with the patients, where she gets to see the beautiful smiles being created every day.
Chelsey enjoys antiquing and crafts, and her saving grace is her dog Izzy.
---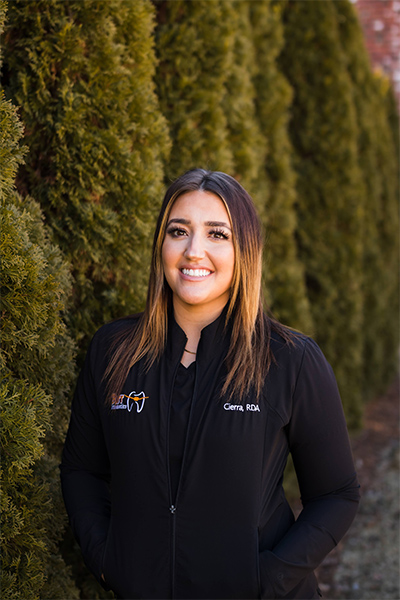 Cierra
Office Manager / Orthodontic Assistant
Cierra earned an RDA at the Tennessee School of Applied Technologies, and has been working at Burr Orthodontics since 2012, where she loves all aspects of her job. As our office manager, she manages staff, oversees accounts, and supervises daily activities in the office. She enjoys assisting Dr. Burr because he is generous with his time in helping her to become the best orthodontic assistant she can be.
Cierra is married to her high school sweetheart, and they have a son named Linkin Kade. She is happy spending quality time with her goldendoodle, shopping, and cheering on the Atlanta Braves.
---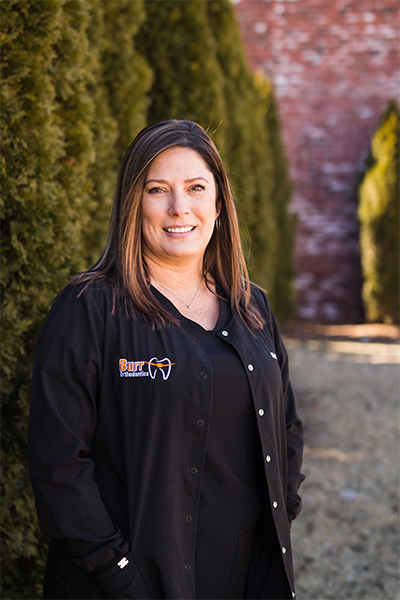 Mandy
Insurance Coordinator / Receptionist
Mandy has been working in the office at Burr Orthodontics since 2012. She coordinates insurance claims, checking benefits and overseeing insurance payments, makes patient appointments, and answers and returns calls. She loves working with Dr. Burr and the team, and especially enjoys the family-like atmosphere in the office. Her favorite part of the job is establishing relationships with the patients she works with and seeing the creation of their beautiful smiles.
Mandy has been married to her husband Eric for 22 years, and they have two sons, Hunter and Ethan. She loves spending time with her family and friends, camping, and taking trips to the mountains.
---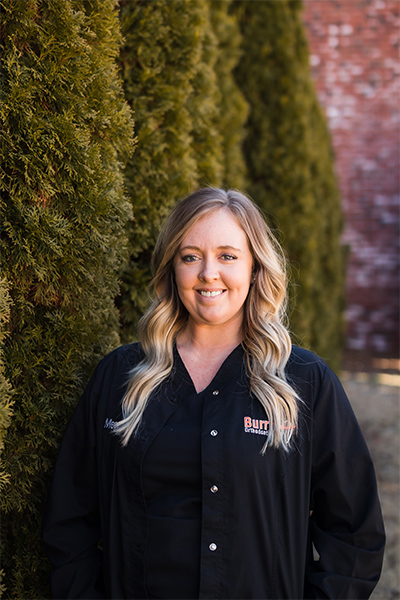 Megan
Orthodontic Assistant
Megan studied at the Dental Staff School of Tennessee, working in general dentistry, oral surgery, and endodontics. She works with patients one on one, and you might see her when it's time to change your wires or bands. She appreciates the family feeling in the office, and Dr. Burr's willingness to answer any and all of her professional questions. Her favorite part of the job is watching patients' excitement as they notice changes in their alignment and see the differences in their "before" and "after" smiles.
Megan loves spending time with her high school sweetheart and her three-year-old daughter, who keeps life fun. They enjoy going on adventures together and trying new things.
---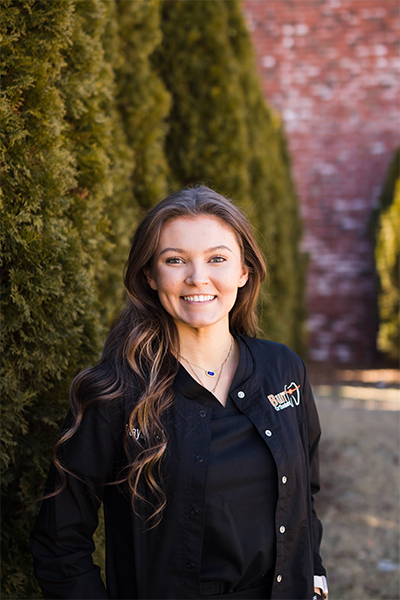 Mikayla
Orthodontic Assistant
Mikayla graduated from TCAT Dickson with a Registered Dental Assisting Certification. She assists Dr. Burr and handles inventory. She loves working with Dr. Burr and the team because she learns new things about orthodontics every day, and she especially enjoys working side by side with them to create beautiful smiles. Her favorite part of the job is getting to see patients' smiling faces when they've finished orthodontic treatment.
Mikayla's significant other is Matt, and her cat is named Theo. When she's not helping patients, she likes being active and spending time in the outdoors.
---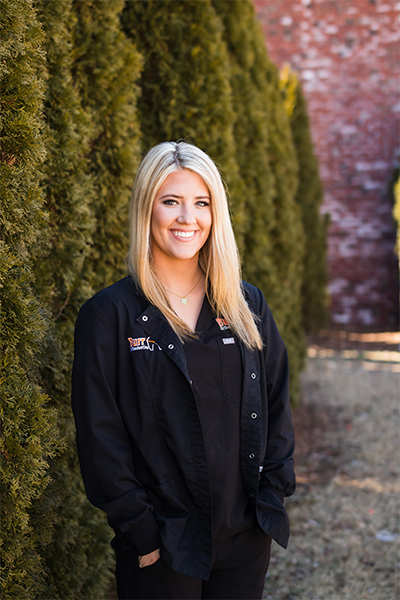 Sydney
Orthodontic Assistant
Sydney attended dental assistant school at Complete Dental Care Educational Center of Jackson, TN. Joining our office in 2020, she assists Dr. Burr with patient care, takes records for new patients, and makes sure the day runs smoothly and efficiently. Most importantly, she ensures that our patients enjoy their time in our office. That part is easy, as our office is so laid-back and fun!
Sydney spends her free time with her beautiful daughter, Blakelyn. They love to ride horses and spend the weekends barrel racing, taking their rodeo pup Hank along for the ride. Their biggest fan and greatest supporter, Sydney's significant other, Clayton, always comes to cheer them on whatever the adventure may be.